Luminaria Announces 2023 Festival Date!
The 2023 Luminaria Contemporary Arts Festival is heading back to Hemisfair and the Henry B. Gonzalez Convention Center.
Saturday, October 21, 2023
6:00pm - Midnight
---
---
Join us at The Espee this Summer!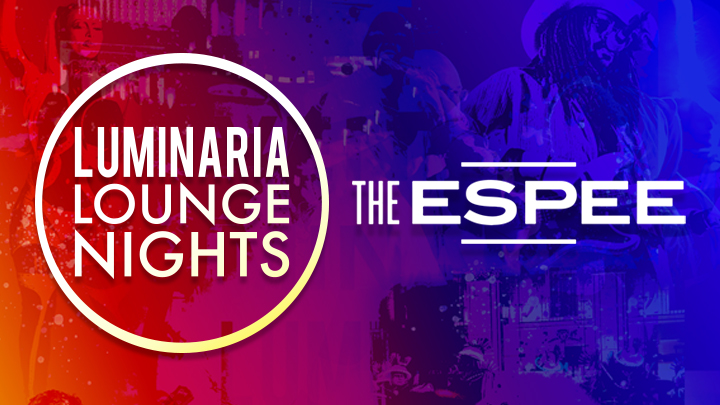 Luminaria Lounge Nights: Tex-Mex Music & Musings
August 30, 6:00-9:00pm
Luminaria presents an evening of Tex-Mex Music & Musings featuring Max and Josh Baca of Los Texmaniacs and Afro-Native American singer-songwriter Nicky Diamonds. The night will feature acoustic music as well as an insightful chat with the artists about life on the road. Proceeds go toward the Working Artist Fund.
The Luminaria Working Artist Fund is a professional development micro-grant for individual artists living and working in Bexar County. . Donations can be made at tinyurl.com/workingartistfund
The Luminaria Working Artist Fund (WAF) is a professional development micro-grant for individual artists living and working in Bexar County. Donations can be made at tinyurl.com/workingartistfund